My Education
Business Insurance I & II, 1991, 1995
Disability Income Planning, 1992 and 1996
LUTC Graduate, 1993
Estate Planning I , II & III, 1993, 1996, and 1998
Pension and Profit Sharing, 1994
LUTC Consumer Protection I & II, 1995 and 1996
LUTC Advanced Ethics, 1996 & 2003
LUTC Life Insurance Policy Comparison and Underwriting, 1996
LUTC Insurance Regulation and Management, 1998
Insurance and The Legal Process, 1998
LUTC Market Conduct & Agency Management, 2001 & 2003
Professional Financial Planning, 2001
Consumer Protection and Agent Blunders, 2003
Registered with the National Association of Securities Dealers (NASD) in 1999
Planning for Retirement Needs, 2005
Financial Decision Making at Retirement, 2006
Ethics and Human Values, 2009
Consumer Behavior, 2010
Professional Risk Management, 2010
Legal Concepts of Insurance, 2012
Insurance Contract Law, 2012
U.S. Insurance Law, 2012
Participant/Speaker 2005 CA Insurance Fraud Symposium, Torrance, CA.
Basic Workers' Compensation Anti-Fraud Training
Training for Integral Anti-fraud Personnel: Strategies for Implementing New State Regulations
Arrested Developments: Latest Anti-Fraud Trends
California Insurance Regulations Update
Developing and Implementing Fraud Training Programs
Leveraging Cutting Edge Techniques to Recover Monies from Perpetrators of Fraud
Investigating Auto Theft and Bodily Injury Fraud
Workers Compensation Premium Fraud
A Look at Fraud from the Top down
Working with the Governor and Insurance Commissioner to Implement Meaningful Fraud Programs in California
Major Case: Implementing a Proven Technique to Reduce Organize Fraud
Forging Relationships with Prosecutors to Reduce Insurance Fraud
Communicating with the Media: A Panel Discussion
More than twenty of my articles regarding life insurance have been published
Actively participate as either a Community Consultant or Forum Expert in several insurance blogs
Private Pilot licensed with the Federal Aviation Administration.
My Experience
Insurance Industry
All my investigations are conducted in a fair and unbiased manner.
To view my extensive investigative experience in successfully identifying insurance fraud, please click here for my curriculum vitae.

In an article written about him in Insure.Com, Colbert describes his job as more of an ego booster than a way to make a profit or advance his own agenda. He says "I don't have a vendetta against anyone or any company,.... I just don't like the fact that millions of elderly people are being systematically damaged by unscrupulous insurance agents."
Top Notch
Insurance Fraud Investigator
Mark J. Colbert was named by Insure.com as one of the four best-known life insurance fraud experts / consultants in the nation. Please click here to read about it.

Mark Colbert once told a reporter from 20/20 that it would take him just a few days to find life insurance fraud in any city in America.
---
Mark J. Colbert Enterprises
Insurance Services
California Insurance License #0809888
Life Insurance Fraud Investigations / Consulting Services / Expert Witness
1328 Fairway Drive
Atwater, CA 95301
(209) 357-3423 Office
(209) 357-3387 Fax

Mark J. Colbert

Exposing Life Insurance Policy Fraud and Misrepresentation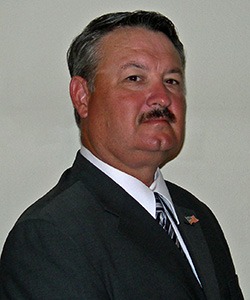 Because of my devotion to customer service and fiduciary duty, in 1995, I received national recognition and a place in the top 2% of all life insurance professionals. My stand on better ethics and "fair play" has been featured on CBS, ABC, NBC and PBS television stations, Dateline, Newsweek, Money, Woman's Day, and Sales & Marketing Management magazines, The Wall Street Journal, National Underwriter, San Francisco Chronicle, Los Angeles Times, Contra Costa Times, Bloomberg News and numerous other publications. I have been contacted for assistance by people as far away as Ontario, Canada and Beijing, China. In 1993, I was recognized as an authority in the field of Customer Service and Relations by the Metropolitan Life Insurance Company. In 2001, I was named by Insure.com as one of the four best-known life insurance fraud experts/consultants in the nation.
Reporting either to Counsel, insurance companies and/or the actual policy owners themselves, I have investigated over 2000 life insurance cases involving over a dozen different companies such as:
| | | |
| --- | --- | --- |
| Metropolitan Life Insurance | Prudential Life Insurance | New York Life Insurance |
| John Hancock Insurance | Guardian Life Insurance | Old Line Life Insurance |
| The Mutual Trust Life Insurance | Aid Association for Lutherans | Sun Life Insurance Company |
| Allstate Insurance Company | Primerica Insurance Company | Jackson National Life Insurance |
| Farmers New World Life | Americo Annuity and Life Insurance | Life Insurance Co. of Southwest |
| United of Omaha Insurance | Variable Annuity Life Insurance | Kansas City Life Insurance |
| American General Life Insurance | Phoenix Home Life Insurance | Great Western Insurance |
| Forethought Insurance Company | Homesteaders Insurance Company | Cerf Insurance Services |
I have contributed to investigations of several companies by various state's departments of Insurance, and instructed a number of attorneys and State regulators on the various ways in which life insurance is misrepresented at the time of sale. In many of the successful class action suits I have worked on, I found every class representative and solicited attorneys to represent the victims. I also have given more than 100 hours of testimony as an Expert Witness.
My communication and client relations skills are outstanding and I bond easily with most people. Those persons with whom I've worked in the past have found me to be intelligent, hard-working, creative, and dedicated to their case. Many attorneys and their victims consider my track record of exposing fraudulent life insurance sales practices as outstanding.
---
Mr. Ron Hixon wrote an article about Mark J. Colbert which appeared in several publications. This article answers the question: Is Life Insurance Fraud an act of terrorism? This very intriguing article talks about dishonest insurance companies, their agents and how they disrupt the very core of our belief in security and protection; values most of us hold very dear. Doctors, Lawyers, Accountants, Clergymen and Insurance Professionals must be held to a higher standard, there's simply no room in America for white-collar terrorism. Click here to read this article.
Articles Written by Mark J. Colbert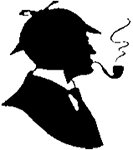 Why Do Affluent Individuals Have Life Insurance?
After working most of your life to build your estate, the IRS tax collector can take away 50% or more of your hard-earned money virtually overnight, in the form of estate taxes. Life insurance offers income and estate tax benefits and is a source of liquidity. If properly orchestrated, life insurance can effectively provide a tax-advantaged way to raise the cash needed to pay taxes and preserve your family's lifestyle.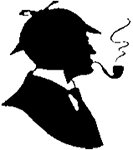 Has Someone Taken A Policy Out On You Without Your Knowledge?
Insurance fraud is not a term specifically earmarked for unethical agents and/or their companies. It takes on many different faces and can devastate friendships, families and life-long relationships. Any person who signs the name of another without the authority to do so, can be found guilty of forgery in a court of law.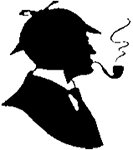 Underfunded Policies
Of all types of life insurance, it's Universal Life (U/L) which provides its policy owners with the highest degree of flexibility. Unfortunately, many of those seemingly loyal, trustworthy agents have found ways to "twist" that flexibility around for their own benefit. When a U/L policy is issued, the agent frequently quotes a "target" premium that may not be sufficient to keep the policy in force.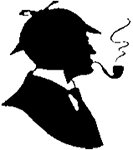 Scenarios of Life Insurance Fraud
We all watch the news and read the papers. Life insurance fraud can happen to anyone. Please read these scenarios that illustrate life insurance fraud. Did any of these scenarios happened to you or someone you know? These scenarios may never happen to you, but, what would you do if it did?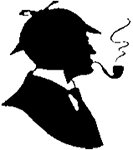 Is Lapsing a Life Insurance Policy in Your Best Interest?
There are countless reasons why someone may lapse a policy. You may feel you are paying too much for insurance, so you'll buy one at a better rate and allow the old one to lapse. This is seldom a good move and most often only benefits the new agent and his/her company.