ADVERTISING RATES for Mark J. Colbert Enterprises Web Site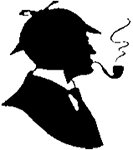 Thank you for your interest in advertising on Mark J. Colbert Enterprises web site.
Since Mark J. Colbert Enterprises is considered one of the leading experts in the life insurance fraud investigations field, our company has ranked at the top of search engine results for many years. We provide a niche service that brings targeted customers to our site.
We have put together some advertising packages so that you can take advantage of our top ranked search engine status. Here's how: Our eResources and Clients pages each have a USA Map where you can target specific States to advertise your products / services / events. You can scroll text messages at the top of selected web pages to get your message out. Your business can be added to our link tables.
If you like to put your own advertising package together, please
contact us
and we will quote you a price. We will do our best to accommodate you.
Advertising Package Specials
Please Note: These prices are advertising specials and may expire at any time. Also, please read our
Legal
page regarding advertising, links as well as other important information.
Scrolling Text Advertising
Scroll text messages at top of selected web pages
See top of page for example (excludes home page)